At ASFW 2020, we will highlight Sustainability in Production, Women Empowerment
Africa Sourcing and Fashion Week (ASFW) is Africa's biggest trade event for the textile, apparel and fashion industry. ASFW is organised in partnership with Messe Frankfurt exhibition GmbH, Ethiopia Textile Development Institute (ETIDI), and Ethiopia Textile and Garment Manufacturers Association (ETGAMA). In an interview with Fibre2Fashion, Skander Negasi, CEO, Trade and Fairs Consulting GmbH, speaks about the positives of investing in the African textile and apparel market and how ASFW is contributing as a leading sourcing platform.
Can you give us an overview of the apparel industry in Africa? How many industrial parks exist and how many more will the government be opening in the next 5 years?
There are about 80 Industrial parks within Sub Saharan Africa today. East and West African governments plan to open additional new 50 parks in the next 5 years.
What incentives and initiatives by the government are driving investment in Africa in the apparel sector?
The fiscal incentives are income tax exemption, customs duty exemption and ease of access to industrial park space at promotional rate. The non-fiscal incentives are one-stop shop service, customs facilitation, expedited visa procedure, guarantee against expropriation, the right to own immovable property, guarantee for remittance of funds and the right to open and operate foreign currency accounts.
What is the crowd expected for this edition of ASFW in terms of buyers, suppliers, visitors? What is the trend you are noticing every year in this respect? Who will be the new additions country wise?
After having reached over 5,010 trade buyers from over 52 countries, ASFW 2020 is expecting over 6,000 trade buyers from over 55 countries. The visiting groups consist of investors (from Asia, Europe and Middle East), buyers (from all over the world) and international fashion brands. At ASFW 2020 we will highlight Sustainability in Production, Women Empowerment and Finance. Africa Sourcing and Fashion Week (Africa′s biggest event) grows every year since the opening of the first edition.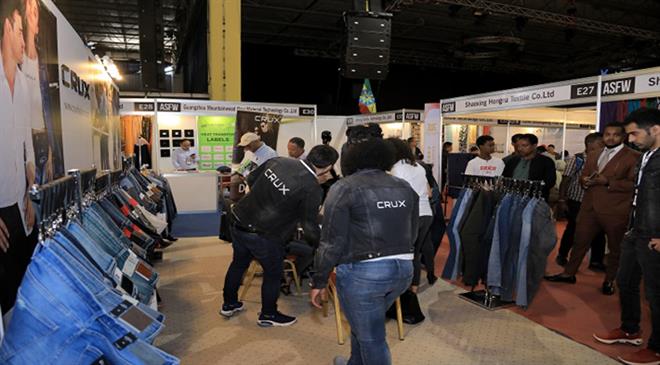 What is the main theme and key highlights of the 6th edition of ASFW? What key topics will be discussed?
The theme of 6th ASFW is 'Sustainable in Production' and 'Women Empowerment'. ASFW is known for promoting sustainability in manufacturing and supporting women employment.
Which countries are investing the most? From which regions is the new investment going to pour in?
We have Asian exhibitors and investors at the textile section, African exhibitors at the fashion / apparel section and exhibitors from Middle East, Europe, US and Asia at the technology section.
Is the investment concentrated only in Ethiopia or are more regions opening gates for investment? If yes, which new regions are being considered?
Ethiopia is a big highlight now due to the incentive investors get, and it will stay as a focus. But countries like Kenya and Madagascar are strong players too. Nigeria and Zimbabwe should be on investors map too as they have made interesting and serious steps towards investors.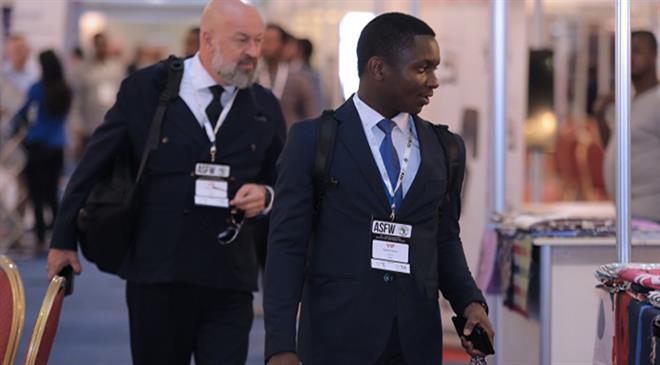 What are the current situations plaguing the African clothes market and what measures are being taken to tackle it?
The current world situation has no big effect on the African market. African middle class is growing; hence there is a bigger demand on African clothes market every year. At present, Africa has a population of 1.2 billion people. The future estimates of the growth of the population are 2 billion by 2050 and 4 billion by 2100. This gives a huge opportunity in the form of a large market size for investors to leverage on. Fashion brands with the right marketing strategy have good chances to flourish. Another important demographic feature about Africa is that there are about 200 million people between 15 and 24 years old, which makes Africa the youngest continent in the world.
What kind of impact has the US-China trade war had on the African apparel investment environment?
China has an own strategy and concept on China-Africa relations which has normally no impact on their US relations. Due to 'broken' sales and investment channel towards US, China is pulling back US funds and investing the same in Africa. In addition, they will use their investments in manufacturing in order to sell fashion from Africa to US instead from China to US. You can call it 'Chinese products - made in Africa - for the international market'.